Tile & grout that is not properly maintained or that is cleaned with chemicals/cleaners that are too harsh can strip away any sealer opening up the tile or stone and the grout to dirt leaving you hopeless that they will ever look new again. Not to mention that mopping floors becomes less and less effective as the grout gets darker and darker.
The solution is no longer hands and knees and scrubbing the grout for hours on end. Cleanups hard surface cleaning system   begins with a special tile cleaner,  after which we manually scrub the grout lines to  remove that hard to get dirt and grime. This is all followed up by our special high pressure, high heat, spinner system. Think of it as a contained pressure washer system, that removes all excess water at the same time. No mess. We finish by wiping down the floors with a clean soft cloth to leave them looking new.
Sealers and finishes can be applied if necessary.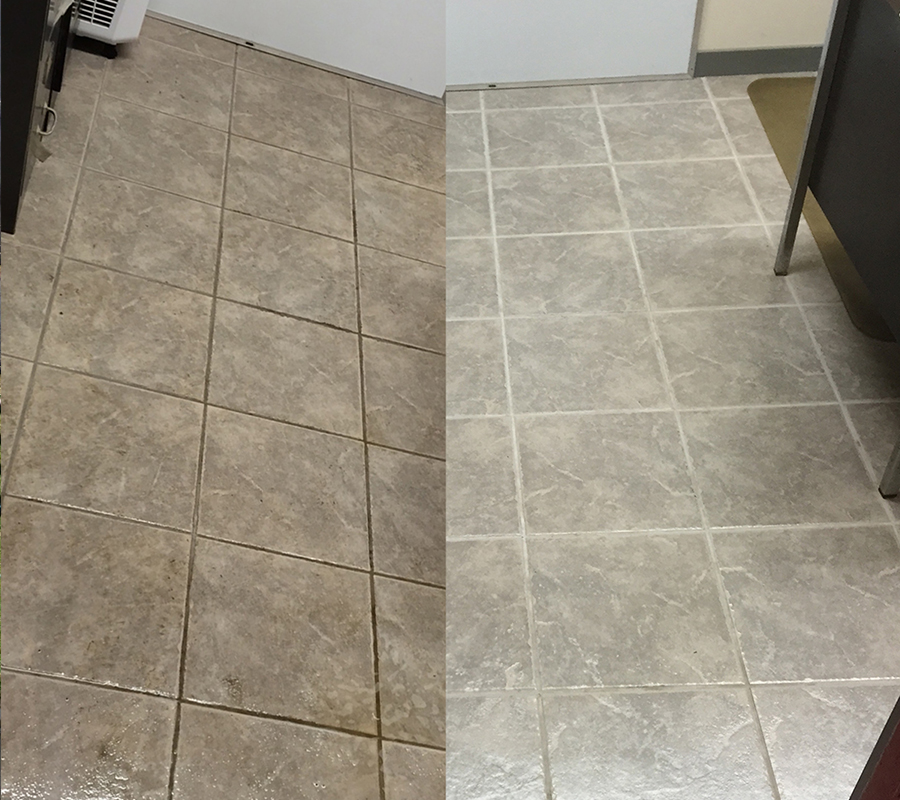 "We had no idea that our grout was supposed to be white… It looks incredible!"

-Jackie B


Residential


Other Hard Surface




Restaurant Kitchen Tile


Bathroom Floors


Bathroom Walls




Terrazo Flooring


Concrete


Garage Floors




Concrete Basements


Tile Countertops


Pool Decks


Cleanups Guarantee
We stand by our Every Clean, Every Time Guarantee. That's why we offer a Re-Cleaning Guarantee. If you are ever dissatisfied with our work, just call and let us know within 24 hours of your service, and we'll re-clean at no additional charge.