Our concrete cleaning service is the perfect compliment to the maintenance of your home or business. Concrete is often difficult to clean due to it's porous nature. Our surface cleaners combined with the proper chemicals (if necessary), can make light work of even the dirtiest most soiled concrete. Pressure washers often leave uneven "zebra stripes" when pressure washing surfaces, our surface cleaners solve this problem with small nozzles spinning on an arm to produce a smooth even cleaning path that leaves the surface with a uniform finish.  These  surface cleaners also allow us the ability to remove waste water at the same time, not leaving pools of water in your parking lot or garage.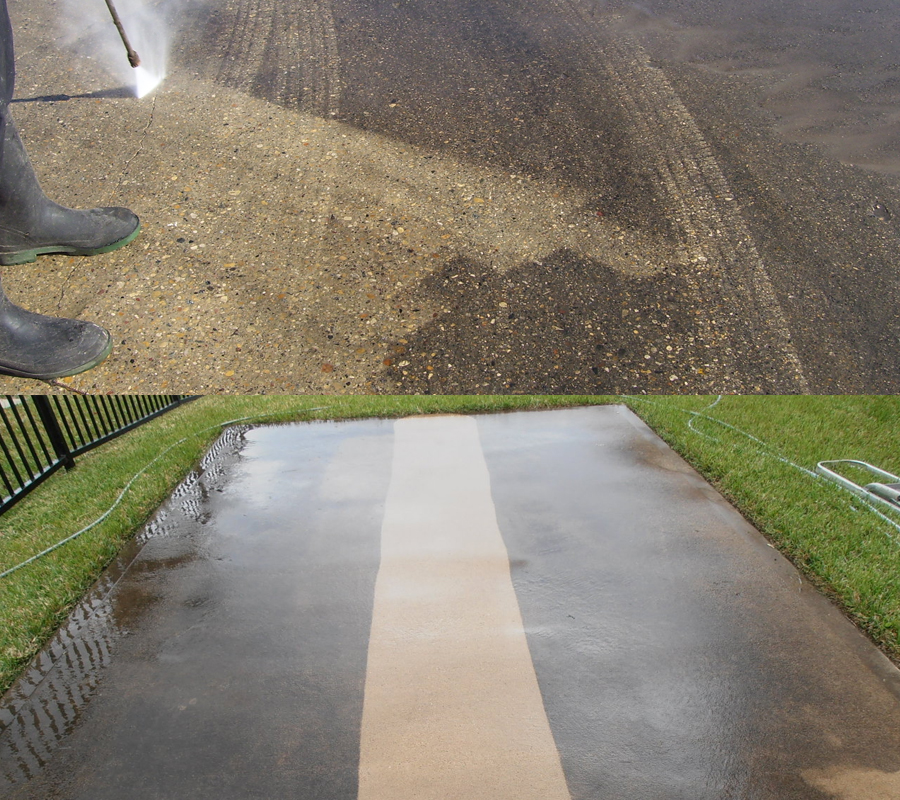 "The floors in our shop were have never been this clean. All of the oil, grease, dirt was completely gone."

-Steve


Sidewalks


Pool Decks


Driveways




Residential Garages


Commercial Shop Floors


Warehouse Floors




Concrete Walls


Patios


Parking Lots




Gum Removal


Oil Stains


Grease Stains


Cleanups Guarantee
We stand by our Every Clean, Every Time Guarantee. That's why we offer a Re-Cleaning Guarantee. If you are ever dissatisfied with our work, just call and let us know within 24 hours of your service, and we'll re-clean at no additional charge.